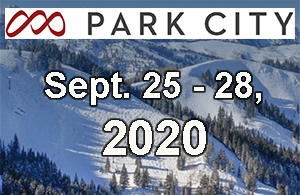 NEW DATES - Network / University 2020
September 25 - 28, 2020
---
March 13, 2020
Quick facts about host lodging booked for postponed March dates:
Automatically moved to new dates.


If members are unable to attend fall dates, members have a dollar value credit for 1 year to use and name changes are allowed.


Any questions regarding lodging need to be directed to Vail Resorts.
Itinerary
Thursday, September 24 - Board Arrives
Friday, September 25 - Arrival Day / Welcome Reception
Saturday, September 26 - Network / University Day 1
Sunday, September 27 - Network / University Day 2
Monday, September 28 - Departure Day
---
Dear SkiTOPS Network / University 2020 attendees,
March 12, 2020
With the COVID-19 situation still evolving, we have come to the difficult decision to postpone this year's Network meeting. The governor of Utah, Gary Herbert just announced that he has recommended against any gathering of over 100 people in Utah for the next 14 days and our event falls within this timeframe.
We are working with Park City and Vail Resorts for a future date to hold the event. After consulting with the SkiTops Board of directors and our hosts in Park City, we feel this decision to postpone is the best decision for the entire membership, allowing you to focus on being available to your clients and teams at this critical time.
We will be holding the 2020 Network later in the year in Park City and truly hope that you will be able to join us there.
Please do not call or email to cancel your lodging if you booked at a host property. These reservations are non-refundable and we will work on moving them to the new program dates once we get those scheduled.
Here is some information on refunds and cancellations in regards to your Network registration paid directly to SkiTops:
All registrations will be deferred to the date rescheduled. Any cancellations received will only incur a $50 processing fee until 30 days prior to the rescheduled date.


For those that are not already registered an opportunity to register for this event will now open



The Early Bird Registration Special expires 60 days prior to event start. Rates increase to $450.00 per attendee.


All payments are due by 45 days to 30 days prior to the event payments received after this will incur a $50.00 late fee.


Payments made within 30 days will incur an additional $100.00 late fee ($150.00 total). Late payments made at the event will be payable by credit card only for all charges plus the $150.00 late payment fee.


Registrations made between 45 days to 30 days prior to the event will be accepted, however the late payment fees above will be collected.

No new registrations will be accepted within 30 days of the event. There will be no exceptions.


Cancellation Policy - Cancellations received prior to 30 days before the event - will receive a full refund less $50.00. Cancellations received within 30days of the event will not receive refunds. Meeting registration will close 30 days prior to the event.
More information will come out in the coming days.
We appreciate your patience as we work around this situation. We will miss seeing your smiling faces in a few weeks, but look forward to making memories in the not too distant future in Park City!!!
Yours truly
Rick Reichsfeld
President SkiTOPS board of directors